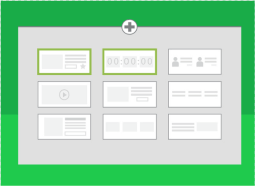 4. Warm-up and stretch
Warm-up and stretch to prevent joint injury. Spend time warming up appropriately and stretch muscles. Warming up allows the body the time it needs to be able to respond to nerve signals for quick and efficient actions. This is imperative for basketball, as it involves quick, high-intensity actions.
"The first major mistake that I see players make is not warming up properly. To be honest, I see a ton of players not even warm up at all. Think about the first paragraph. We are asking our body to be able to do a bunch of difficult and explosive movements, and you're going to repay your body by not warming up? Yikes!
The first thing you should do is learn how to warm up appropriately. Personally, I am not a certified sports performance coach so I try to stay away from advising players on exactly what to do for their warm ups. With that being said, I have sought out various professionals in the industry that have helped me develop a plan
Basketball involves playing at a variety of different levels. Sometimes I am straight up and down and sometimes I have to play low. All of these involve your hips. That is why I spend around 5-10 minutes getting my hips and glutes ready to go. There are several ways that you can do this, but I would encourage every basketball player to have a foam roller to lacrosse ball with them all the time. Those are two great tools to help you get loosened up and ready for competition". @coachouse